It's finally 2010 and it's a brand new year! My band goal was to be under 200 by January 1st but with the crazy holiday season I changed that goal in the middle of December. The new goal was do not gain any weight during the holiday season. Well, from my December band fill appointment to now, I've lost an additional 10 pounds, putting my current weight at 208. I have lost 63 pounds total. I am still very proud of myself but now the real work begins.
Last night looking in the mirror I realized that my skin was starting to show the effects of my extreme weight gain and weight lost. Having struggled with weight my entire life, I have never been a small girl. Therefore my skin always was stretched to the max. I can tell now more than ever. It's a weird feeling thinking what if I do all of this work and loose all of this weight but I am still ashamed of my body. Example: The dreaded underarm fat. I have always had big arms but never really noticed them jiggle all that bad. Well over the last week or so I started to notice that I have more skin under my arms rather than fat and well, it doesn't look pretty. Mom just told me this morning that I need to start building muscle to help with the skin issue. My doctor has also told me that I will loose weight faster than my skins elastic will bounce back. My skin is like a rubber band that has been stretched to far for too long and it takes time for it to bounce back once released. So, my new goal for the remainder of January is to start working out. It doesn't matter if it's only walking 30 minutes but I have to do something for at least 30 minutes, 5 times a week.
On another note, I started MedVance on the 11th for Medical Assistant. I have only been in school for two days but I love it. I am building my career ladder and I have just started my second rung. This school is not only offering me an education but also helping me to get out and meet new people in Houston.
So, now that you are caught up on what has been happening. Here are some pictures to keep you entertained until I write my next post!

at Studio 4 in Dallas with John-John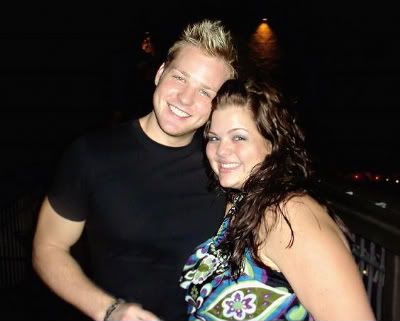 In Grapevine with my four favorite Boys...John, Sean, Andre, & Geoff!



My face is getting skinny!



My tummy is getting smaller too...WOW!



Full Body...The Shrinking Pixie Mae!